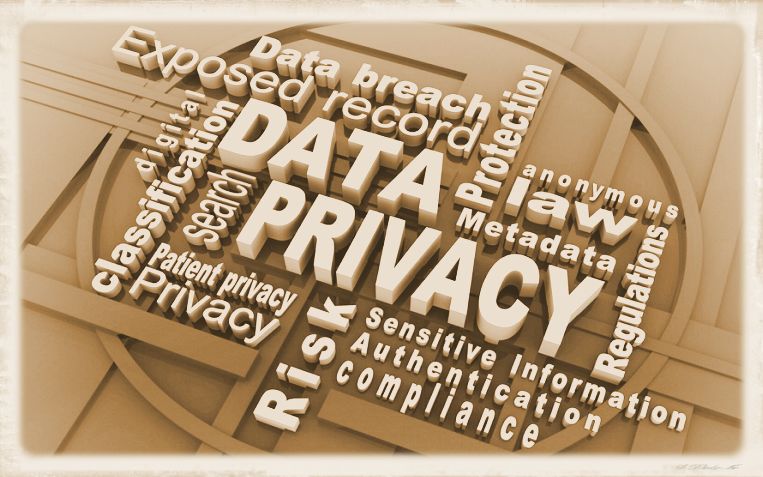 Solitude sometimes is best society.
John Milton
Un opera non è di un autore e nemmeno la vita lo è.
Carmelo Bene
All human beings have three lives: public, private, and secret.
Gabriel García Márquez
I have no privacy. But I feel so alone.
Susan Beth Pfeffer
I'm not reclusive at all. Just private.
Don DeLillo
To be left alone is the most precious thing one can ask of the modern world.
Anthony Burgess
Friends don't spy; true friendship is about privacy, too.
Stephen King
What is a genius? A person who demands little to nothing from others, but is often found extremely difficult to have around.
Criss Jami, Killosophy
Tutti gli aforismi e le citazioni riportate in questo blog rimangono proprietà intellettuale dei loro rispetti scrittori e creatori. L'intero materiale testuale qui riprodotto è frutto di varie selezioni operate da Carl William Brown ed è pertanto un'opera del tutto originale generata da consultazioni di ogni tipo di supporto letterario. Pertanto al fine di diffondere il pensiero creativo, la magia della parola, il buon senso della specie, la dialettica della critica, l'estetica dell'umorismo, e l'educazione della cultura tutti possono creare raccolte di aforismi o antologie di testi brevi e opinioni varie, magari non tutti allo stesso modo possono scrivere quasi 10.000 aforismi originali come ha fatto il nostro autore.
Carl William Brown
Copyright and Disclaimer/Privacy
Most elements of this website, including text, logos, designs and photographs, are protected by international copyright laws. They should not be reproduced or used without express permission from Carl William Brown or their respective authors.
Disclaimer/Privacy
Comments or opinions expressed on the following websites www.daimon.org, www.daimonclub.it, www.aforismicelebri.com, www.english-culture.com and all their subdomains are those of the respective contributors only. These Websites assumes no responsibility for the accuracy of the information contained on their pages. These Website are available to the public and no confidential information should be posted to these Websites. All information published on these Websites are without warranty of any kind and the Websites shall not be liable for any direct or indirect damages arising out of use of them. Users submitting photos or texts accept full responsibility for their postings and grant to the Website, royalty-free, fully-paid, perpetual, irrevocable, transferable right to exercise all copyright, publicity, and moral rights with respect to any original content in their postings. This Website is moderated by our staff and reserves the right to edit, remove, or refuse postings that are off-topic, defamatory, libelous, offensive, or otherwise deemed and inappropriate.
We will never publish your name or any other information without your permission. If your plate has been on this site and you would like it removed, we have no problem with that. Please email us.
No information, pictures, or text maybe copied without permission of the authors of these sites. Anytime we become aware that a picture or any part of a picture on the Websites infringes the copyrights of a third party, we will take it down from the Website. We are required to do so by law. If you believe that a picture on the site infringes your copyright, send us a copyright notice and we will take it down.
Submissions are voluntary and will be reviewed by the sites creators. All photos and texts that are published by our staff don't absolutely become our property and their legal owners always remain the detentor of the respective copyright. Anyway we are allowed to crop photos or adjust the lenght of texts as we see fit. Submitting a photo or a text does not guarantee they will be posted on the websites.
Third Party Advertisers:
If you require any more information or have any questions about our privacy policy, please feel free to contact us on Facebook.
Like many other Web sites we can makes use of log files. The information inside the log files includes internet protocol ( IP ) addresses, type of browser, Internet Service Provider ( ISP ), date/time stamp, referring/exit pages, and number of clicks to analyze trends, administer the site, track user's movement around the site, and gather demographic information. IP addresses, and other such information are not linked to any information that is personally identifiable.
DoubleClick DART Cookie
Google, as a third party vendor, uses cookies to serve ads on our websites
Google's use of the DART cookie enables it to serve ads to users based on their visit to our websites and other sites on the Internet.
Users may opt out of the use of the DART cookie by visiting the Google ad and content network privacy policy at the following URL
http://www.google.com/privacy_ads.html
Some of our advertising partners may use cookies and web beacons on our site. Our advertising partners may include …
These third-party ad servers or ad networks use technology to the advertisements and links that appear on our sites send directly to your browsers. They automatically receive your IP address when this occurs. Other technologies ( such as cookies, JavaScript, or Web Beacons ) may also be used by the third-party ad networks to measure the effectiveness of their advertisements and / or to personalize the advertising content that you see.
Our websites have no access to or control over these cookies that are used by third-party advertisers.
You should consult the respective privacy policies of these third-party ad servers for more detailed information on their practices as well as for instructions about how to opt-out of certain practices. Our privacy policy does not apply to, and we cannot control the activities of, such other advertisers or web sites.
If you wish to disable cookies, you may do so through your individual browser options. More detailed information about cookie management with specific web browsers can be found at the browsers' respective websites.
Links to Other Sites
This Web site contains links to other sites that are not owned or controlled by our staff. Please be aware that we are not responsible for the privacy practices of such other sites.
We encourage you to be aware when you leave our site and to read the privacy statements of each and every Web site that collects personally identifiable information.
Social media privacy policy and sharing buttons:
Twitter;  Facebook;  Youtube;  Instagram;  Linkedin;  Google;  Pinterest;  Tumblr;
Tik Tok;

This privacy statement applies only to information collected by this Web site.
Cookie policy page update 2023
April 2023 Daimon Club and Aforismicelebri